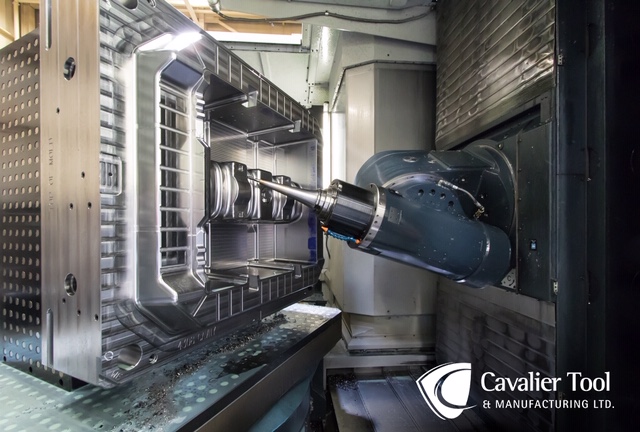 TOP CANADIAN MOULDMAKER: BRINGS EXPERTISE TO MOULDING EXPO
Published Apr 29, 2019 | Posted in Cavalier, Industry, News, Opinion
By Nick Krewen

WINDSOR, ON: As one of the top mouldmaking firms in North America, Canadian Mouldmaker Cavalier Tool and Manufacturing will bring its exclusive expertise to the world stage at Moulding Expo 2019, May 21-24 in Stuttgart, Germany.
Cavalier Tool and Manufacturing is the sole exhibitor from Canada at this premier expo.
"At Moulding Expo we want to present the best tool makers in the world, so Cavalier Tool for sure is at the exact right place," says Florian Niethammer, Team Leader at Messe Stuttgart.
"We had the chance to visit and get to know Cavalier Tool and the mouldmaking cluster in Windsor (Canada) at the beginning of 2018, which was a great experience. We are really happy and proud that we could secure one of the best and most well-known Canadian tool and mouldmakers to join Moulding Expo."
Tim Galbraith, sales manager for the Windsor, Canada-based Cavalier, says Moulding Expo has many opportunities for outreach.
"We travel a lot to bring business back to our shop and Moulding Expo will be an excellent place to cultivate new relationships," Galbraith says.
"As one of the world's top companies in injection tooling and manufacturing, we're looking forward to sharing our expertise in this field and expanding our network with mutually beneficial and profitable arrangements."
Cavalier, in business for 44 years, opened its $9 million state-of-the-art expansion just minutes from the U.S. border two years ago. They are renowned for quality and precision.
Stephen MacKenzie, president and CEO of the Windsor-Essex Economic Development Corporation, agrees with Florian's assessment of Cavalier's stature on the global mouldmaking stage.
"Cavalier's a great company and a key player," says MacKenzie. "They have an incredible reputation as an extremely well-run company: very strategic and diversified in the industries they serve. They are also incredibly progressive and innovative, embracing new technologies and known for quality work. I can't say enough good things about them."
Cavalier Tool is situated in a vibrant and vital location – with easy, unparalleled access to the US border via Detroit, Michigan in less than 20 minutes – and in turn, direct, swift and convenient entry to its US$273.4 billion auto industry.
Aside from exceptional products, exemplary service and its esteemed expertise, it's this proximity to the US market and six automotive OEMS located within a 160-mile (257 km) radius of its ideally positioned Windsor headquarters that Cavalier offers its customers and affiliates.
"We're within a couple of hundred miles of 80% of American Midwest manufacturing," says Cavalier's Galbraith, whose company's annual sales average US$30 million.
"Our Michigan warehouse allows us to make the border invisible, especially for shipping and receiving purposes that makes life easy for our customers."
With an attractive Canadian dollar, a manufacturing base that employs 40,000, and the fact that Canada is the only country that has signed trade agreements with every G7 country working in Cavalier's favour, those seeking partnerships in the tool, die and mould manufacturing industry have a great opportunity to connect with Cavalier.
Nick Krewen is a veteran journalist and business writer whose current and past clientele has included General Motors, the Toronto Star and the Globe and Mail. https://nkbusinesseditorial.com
About Moulding Expo:
Whether a hidden champion or a large group, the best that the first-class international tool, pattern and mould making industry and its suppliers have to offer will meet for the third time at Moulding Expo from 21 to 24 May 2019. In 2017 more than 760 exhibitors and around 14,000 trade visitors came to the large industry meeting point at Messe Stuttgart.
Cavalier Tool & Manufacturing Ltd.


Massey Hall's Massive Revitalization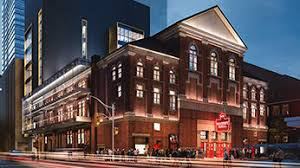 By Nick Krewen for SOCAN Words & Music – December 13, 2017
The Grand Old Lady is not only getting a facelift, but a makeover.
Massey Hall, originally built in 1894 by Canadian industrialist and philanthropist Hart Massey at a cost of $152,000, is in the midst of a $139 million revitalization that will see the iconic, downtown-Toronto, 2,765-seat music venue shutter for a little over two years, starting July 30, 2018.
When it re-opens in September 2020, not only will the building emerge as a technically upgraded hybrid of history and modernization, but its restoration will also bring an expansion that will include two additional venues, one of which can run concurrently with any booked main hall performances. Massey Hall will also be home to the Eastern extension of Calgary's National Music Centre, lodging a music museum to celebrate Toronto's rich musical heritage.
Deane Cameron, President and CEO of The Massey Hall and Roy Thomson Hall Corporation, says five years of meticulous planning will hopefully pay off in increased activity, traffic, and business that will secure its future. "We feel a great sense of responsibility to revitalize it the right way, build it back to its former glory," says Cameron, the former, longtime President and CEO of EMI Music Canada, who came out of retirement to assume the position two years ago. "Our ambition is to return to the original vision of Hart Massey, which is to make it a civic engagement venue as much as it is entertainment."
While there's still much money to be raised – Cameron is hoping for an additional $70 million from the federal and Ontario provincial governments, and another $40 million from private funding (of which 25%-30% has been procured) – the first of Massey Hall's two-phase revitalization has been completed. In 2014, the adjacent Albert Hall, initially constructed as a janitorial residence, was purchased from some condo developers and was razed last year – in order to build a much-needed loading dock for gear. The lack of a loading dock means that acts are forced to wheel their equipment through the front entrance, which takes as much as two days.
The new seven-storey replacement building for the Albert allows not only for the dock, but several other crucial "missing" components: an expanded backstage area, proper dressing and "green" rooms for visiting acts, and a new, flexible, 500-capacity, 260-seat performance space with a separate entrance, that can host events simultaneously with the main hall. The basement bar Centuries will also be expanded to a 500-capacity venue, likely for shows after the ones in the main hall are finished. The renovations and expansion will double number of shows held at Massey, and lead to Canadian artist development, education and outreach.
"We feel a great sense of responsibility to revitalize it the right way, build it back to its former glory." – Deane Cameron, President and CEO of The Massey Hall and Roy Thomson Hall Corporation
In terms of cosmetics, the outer hull of Massey, a heritage building, will be restored to its former 1894 glory, albeit with a modern twist: aside from the re-instatement of its original stone sign, and 104 original stained-glass windows, each wing will be covered by a glass passarelle revealing the second-and-third story expansions, including bars, lounges and washrooms. The fourth storey will include the newly constructed venue and also be home to National Music Centre East – the museum extension of Calgary's music institution.
"Level 5," which Cameron describes as a mezzanine, will be "our recording studio for content capture. We'll be able to record right off the fourth-floor location of the new venue and directly from the hall."
For the interior, the 1933 art deco lobby will be fully refurnished and supplemented with additional lighting. In the main auditorium, all the seating is being replaced – with each seat upgraded in width ranging from an inch-and-a-half to upwards of two inches "due to code." Additional seats will be added to the balcony. More than 50 of the 80 currently obstructed seats will disappear once the new chairs are installed. Accessible seating – currently confined to the orchestra level – will be provided on all three auditorium levels. A retractable floor will allow seats to be stored under the stage for general admission events, increasing the venue's capacity to 2,900.
Although Massey Hall is celebrated for its musical pedigree (everyone from opera legend Enrico Caruso, to jazz innovator Charlie Parker, to Gordon Lightfoot, Neil Young and Rush have graced its stage,) it's also served as a lecture podium for the likes of activist Nellie McClung and future British PM Winston Churchill. "We want to be able to be known for our lunchtime lectures," says Cameron. "There's a return to being a big-picture venue. It's become a little too niched as a popular music venue." He also says that in order to accommodate Toronto International Film Festival screenings, Massey Hall will be film-ready.The Downtown Yonge BIA on the renovation
Mark Garner, Executive Director and COO of the Downtown Yonge Business Improvement Association, says the importance of Massey Hall in generating local business can't be overstated. "All those restaurants around show times are booming," he says. "The Senator Café, Jazz Bistro, all the restaurants along Victoria Street… We're going to see about 70,000 people move onto Yonge Street in the next three-to-five years… All those people moving into those condos will want to go to a live performance show. You don't want to drive and get onto public transit – you want to be able to walk that eight-block radius, and Massey is in that location… We'll miss Massey during its downtime, but when it opens back up again, that's when we'll do the key economics, and we'll see it just blossom."
Gordon Lightfoot will close the venue on June 29 and 30, 2018, but not before Massey's 124th birthday is celebrated on June 14. He also promises that during the venue's closure, Massey Hall will continue to program other shows at such neighbourhood venues as the Elgin Theatre and the Winter Garden Theatre. Roy Thomson Hall is also going to try to take up some of the slack.
Although Massey's closure may hurt downtown Toronto economically for the months that it is closed, Nordicity – a Toronto strategic, policy and economic consulting firm – predicts in a study that the venue will contribute $348.1 million to the GDP, create 3,950 full-time jobs, and generate $108.1 million in federal and provincial taxes between 2016 and 2025.
"We're going to increase activity," says Cameron. "We're going to increase business. We're going to be good for the neighbourhood. We've done estimates showing the provincial and federal governments that if they give us the $34M we've asked from each, one government will get their money back in eight years and the other in 12, just through taxation, and that's conservative."
Of course, once the Massey Hall doors re-open, the big winners are going to be arts lovers, culture enthusiasts and musicians – as well as the surrounding restaurants, bars, hotels and retailers.
Of course, once the Massey Hall doors re-open, the big winners are going to be arts lovers, culture enthusiasts and musicians – as well as the surrounding restaurants, bars, hotels and retailers.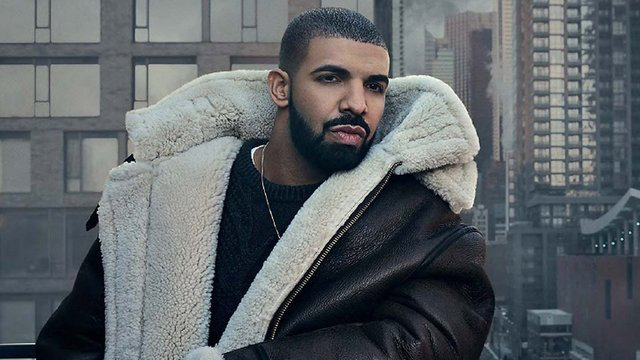 Want to buy a piece of a Drake song? Track's rights sold via pioneering digital currency scheme
Vezt lets investors and fans purchase a share of future revenues from 'Jodeci (Freestyle)' and many more to come.
Nick Krewen, Music Sun., Dec. 10, 2017
For a man who is at the top of his game, Drake can't seem to stop making money — even when it's for other people.
Only this time, it's a different kind of money, one that could have far-reaching implications as the music industry pushes further into the realms of cryptocurrency, the speculative digital money that is secured through cryptography and recorded by blockchain technology.
In a pilot project of sorts, and in the hope of creating a direct and transparent marketplace for creators and rights holders, Los Angeles-based blockchain outfit Vezt just completed its "ISO" — initial song offering — in late November: a chance for 100 non-U.S. residents to purchase up to 10 per cent of the copyright of a Drake song.
Steve Stewart, Vezt's co-founding CEO and former manager of the Stone Temple Pilots, says it's a win-win situation for both parties: the creator gets to dictate the terms of the transaction and generate immediate money, and the buyer winds up owning a piece of an artistic creation, which could have deep sentimental value to that person.
"We think that everybody who participates in the creation of music should be compensated and this is a direct way to monetize intellectual property for the creators," says Stewart, who created Vezt just over a year ago with Robert Menendez.
To prove the viability of its business model, Vezt recently concluded its first "token generating event," by offering "Jodeci (Freestyle)," a 2013 track recorded by Drake and J. Cole, as the musical guinea pig.
The event, which concluded Dec. 1, resulted in the purchase of over 2.8 million VZT tokens for a total of $1.38 million (U.S.). Combined with a previous private investor offering that raised another $3.2 million (U.S.), the result left Stewart ecstatic.
"If we had raised $100 and given up no equity, I'd be amazed," says Stewart. "To do more than $4.5 million in a short period of time is almost inconceivable.
"The important thing is we now have enough runway to build and scale our platform in the most efficient and expeditious way."
To be clear, the writer's share of the song doesn't solely belong to — and wasn't offered by — the Toronto rap god himself, although Drizzy's superstar name was definitely a selling point.
But one of its co-writers whom Stewart refused to identify — Dewayne Brandley, Simon Rufus William III and Roosevelt Harrell III, the producer known as Bink, are among those listed — cashed in, selling his 10 per cent share to Vezt.
Stewart says Vezt owns a fraction of the copyright shares of 27 additional songs recorded by the likes of Kanye West, John Legend, Rick Ross, Dr. Dre and others to help jump-start its platform, which it's planning to open to artists and rights holders by summer 2018.
"Anybody who owns rights should be able to transact them," Stewart explains. "That's the basis for our platform."
The premise is simple: creators and rights holders of intellectual property offer some share of their song rights to potential buyers on the Vezt platform.
These song shares are purchased via Vezt's VZT utility tokens valued at approximately $0.35 (U.S.) each. In exchange, the creator forgoes those portions of the rights for a predetermined term — usually one, three or five years — during which the purchaser receives whatever pro-rated royalties and revenues are generated.
Song-rights details are automatically encoded on the Vezt blockchain and tracked by royalty-collecting performance rights organizations in 137 countries around the world, gathering income from various sources (see "How It Works" below). The rights revert to the creator at the conclusion of the term.
While public interest in cryptocurrency has spiked lately on the heels of Bitcoin's rocketing value — from 8 cents in 2009 to more than $11,000 (U.S.) today — a few recording artists took notice earlier. British singer and songwriter Imogen Heap was the first, independently releasing a song in 2015 called "Tiny Human" that could be purchased with ETH, perhaps the second most popular cryptocurrency after Bitcoin.
The latest projects include Icelandic singer Björk, who has offered consumers the chance to purchase her just-released Utopia album via several digital monies. Slovenian electro-producer Gramatik, who is booked into the Danforth Music Hall in April, has gone one better: establishing his own GRMTK cryptocurrency, which he launched in Zurich in November.
Artist manager Steve Stewart says one of the reasons he launched Vezt is to resurrect the value of music, which he says disappeared with the arrival of file-sharing company Napster. By relying on a song's music royalties, Stewart is convinced he can help turn around music's — and music makers' — recent misfortunes.
"After a song is pumped up and released, there's a spike if it's put out on the radio or toured behind for a period of time," he says. "After that spike comes down and levels out, you pretty much have a level income stream going forward.
"That's why people like (David) Pullman could do the Bowie Bonds 25 years ago: they securitize music royalties. We're seeing firms like Goldman Sachs today look at music securitization options again because it almost acts like a bond . . . it's fairly consistent as far as income goes."
Pullman, creator of the "Bowie Bonds" that saw David Bowie receive $55 million (U.S.) tax free in exchange for the majority of his album and publishing catalogue being securitized for 20 years, says this type of transaction probably wouldn't interest songwriters with extensive catalogues "because they're too conservative," but are more for creators who want "liquidity now."
Stewart believes that once the Vezt platform is fully running, the majority of song-share purchasers won't be from Wall Street.
"Honestly, we think that 80 per cent of our buyers are going to come from an emotional place: they're going to buy it because it's their favourite song," Stewart says. "Every time they hear that song streamed, every time they hear it in a club, every time they hear it on the radio, they know that they're making something along with the artist.
"We see a lot of our buyers coming at a relatively modest dollar value, anywhere from $1 to $100. So for the price of a T-shirt — $25 or $30 — they can buy a piece of a song that moves them emotionally."
With many musicians struggling to fully devote time to their craft and others lamenting the terms of onerous recording contracts that wrest intellectual property control away, Stewart says Vezt has great potential to be a music industry game changer.
"Artist/creators get a publishing deal and it might cost them 25 per cent of their copyright," says Stewart. "They get an admin deal, that might cost 5 per cent to 10 per cent. They get a label deal and a label might take 85 per cent. There's a lot of people with their hands in pockets, as is with the music business traditionally."
And his company won't stop at music.
"We're looking at anything that has an IP component to it," says Stewart. "We're looking at books, shows, film, TV, video content. . . . We're looking to be the marketplace for IP all around the world."
How it works
Once a song is written, 100 per cent of its copyright (which entitles the owner to money generated by streams, radio airplay, TV broadcasting or even a commercial spot) belongs to the writer or writers. Typically, the writer signs a publishing deal giving half of that to the publisher; if there is more than one writer, they each get a chunk of the writer half.
Under the Vezt plan, creators could sell the right to the cash generated over a given period in exchange for the buyer's cash now. Once the transaction is complete, the funds are immediately credited in the creator's account and the deal is recorded in the blockchain for posterity. Song-rights details are automatically encoded on the Vezt blockchain, too, guaranteeing the buyer proof of possession and opening the door to cheques from royalty-collecting performance rights organizations in 137 countries around the world.
The purchase of the rights is made using VZT tokens, which can themselves be bought with the more established cryptocurrency ETH or, for a service fee, with recognized currencies such as U.S. or Canadian dollars.
The rights revert to the creator at the conclusion of the term.
Canadian Light Source Expanding Facility to Meet Demand
Nov 10, 2016
Two years ago, when Mike Costello needed spectral analysis to test a gear oil additive on a used automotive part for its effectiveness, there was only one enterprise capable of giving him results: the Canadian Light Source (CLS) in Saskatoon, a national research facility used by scientists from around the world in ground-breaking health, environmental, materials, and agricultural research.
Citing the CLS's expertise in lubricant chemistry, Dr. Costello, technical lead of manual transmission fluids for chemical production giant BASF, explains why CLS's specialty in the field of synchrotron science was exceptional and a perfect fit for analyzing the films deposited by gear oil additives on worn metal surfaces.
"It's very specific to the element that you're looking for and to the type of radiation that is needed to see that particular element," Dr. Costello expounds from his office in Tarrytown, New York. "There are only a couple of synchrotrons in the world that do that, and CLS has previously tested metal parts with lubricant additive deposits, so they have a lot of expertise in looking for the right chemical species on the surface of metal parts. There isn't any other synchrotron that's actually ever done that. [At CLS] they're already sort of pretrained."
Collaborating with the CLS "sped up the process 10 times" and "saved several years of effort compared to other labs with similar equipment," says Dr. Costello. "As soon as I sent them the samples, they knew exactly what I needed, how to run the tests, and how to interpret the results. They just hit the ground running and it was fantastic."
Dr. Costello's story is not just unique to the chemical production industry. Since it began operations in 2005, the CLS has used a combination of synchrotron light and scientific expertise to benefit widely diverse sectors and disciplines, ranging from agriculture, mining and aerospace to energy storage and medicine.
"We touch on so many different industry sectors that it's phenomenal where we actually have benefit," notes Jeffrey Cutler, the Canadian Light Source's chief industrial science officer.
He doesn't mince words when expressing his organization's global impact or how much it has raised the profile of its home province. "The CLS put Saskatchewan on the global scientific map."

Employing 220 people and housed in a football-field-sized hangar-shaped headquarters in Saskatoon, the CLS has been responsible for a number of innovations since its 2005 opening, including a series of processes that creates molybdenum-99 (Mo-99).
"That's the medical isotope you'd get at Chalk River or some of the other research reactors that has a huge relevance to medical imaging applications," Dr. Cutler explains. "We've actually spun it off as a company called Canadian Isotope Innovations and they're looking to stream Mo-99 into the marketplace as a product."
The most recent economic impact studies conducted between 2009 and 2011 reveal that the CLS adds $45-million yearly to Canada's GDP.
The only research facility of its kind in Canada, running 24 hours, six days a week, the CLS is a particle accelerator using 16 synchrotron light experimental stations, or beamlines, which Dr. Cutler describes as "the light at the bottom of a microscope."
"Synchrotron light is really a probe, or a source of light, to look at how things are put together," explains Dr. Cutler, who conducted his first synchrotron experiments in 1986. "It's a very bright source of light, and the brighter the light you have, the smaller the things you can look at. You can push down detection limits, so you can look at things in smaller quantities, and this very bright light can be used to zero right in and help understand the fundamentals of the material or the system – the macroscopic property – or how they behave.
"You can apply this to myriad industry sectors or research areas, using the same type of light but using different colours, different beam sizes, whatever the case may be."
The synchrotron light is funneled through a tube. "It's a pipe where you put an electron beam in or a charge-particle beam, and have them go through a series of magnets, so it's an accelerator," he says. "It's a very small tube that goes through a series of magnets. At any time that beam of charged particles, or electrons – in this case, it goes through a magnet, [the particles are] prompted to change direction. When they change direction they give off the light the researchers want to use."
It's a light source that academic as well as industrial researchers are lining up for, notes Dr. Cutler, who says the facility can't keep up with demand. "At many levels, it's an oversubscribed facility," he concedes, adding that construction of six more beamlines is currently underway, with completion scheduled by 2018.
Partially funded by the Saskatchewan government and other stakeholders, such as the Canada Foundation for Innovation, the CLS is "picking areas of pre-eminence, areas where we can really deal with major issues in Canada – agriculture/food security, health, clean technologies, environment and also what we loosely call 'advanced materials,' " says Dr. Cutler.
"We're trying to keep Canada at the leading edge of innovation and really help Canadian companies and academics show that we're creating technology, we're exporting it and we're creating new knowledge that has importance across the globe. The CLS has a role to play at a national and international level."
Business: Nissan thinking outside of the Cube
Nissan Cube minicar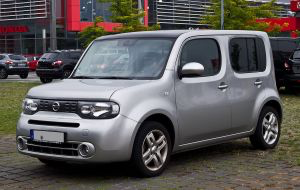 NICK KREWEN
Special to the Star
Mon, July 13, 2009
Now, that's thinking out of the box.
Nissan Canada staged the biggest giveaway in automotive history on a balmy evening in late June when it handed 50 of its brand-new boxy Cube cars (worth more than $850,000) to contest winners across Canada through presentations simulcast in Toronto, Montréal and Vancouver.
Didn't hear about the promotion?
No surprises there since Nissan – in partnership with Toronto agency Capital C Communications – avoided the usual mainstream quadrangle of TV, radio, print and billboard to trumpet their car launch.
Instead, the automaker and its agency embarked on in mid-March on its Hypercube social media marketing campaign, that the company says offers significant rewards "creativity in Canada."
"The creative class is what's motivating everything these days," explains Jeff Parent, Nissan Canada's vice-president of sales and marketing.
"If you want to get something started, they're the ones who are talking to each other.
"They are the ones that other people coalesce around. Creative people make their art to infect others. For us, it was a natural fit."
With a recent Ipsos Reid poll estimating that 56 per cent of Canadians boast some sort of social networking profile, it's no wonder that Nissan and the rest of the auto industry – including recent network campaigners Ford and Honda – are shifting some of their advertising dollars away from traditional avenues.
And they're not the only industry following the trend.
Vacation vendor Sunquest Canada recently concluded its own series of online-driven contests to attract eyeballs to its MySpace, Facebook and Twitter sites.
Youth-driven products such as music, sneakers and snowboards have also been successfully marketed this way, advertising industry executives point out.
"This really portends the rise of the niches," notes Ben McConnell, co-author of the books Creating Customer Evangelists and Citizen Marketers.
"The niches are really where the big manufacturers especially have to focus their efforts now – that's where the growth industries are. You exploit the niche and hope it turns into a bigger audience along the way."
McConnell says by targeting specific consumers via social networks, corporations can trigger powerful word-of-mouth buzz about their products.
"When you find those core early adopters, those people who love something that's cool and new and are influential to a larger group outside themselves.
"That's not only how word-of-mouth spreads.
"But it is how trends are formed as well," he says.
"Finding that core group of people is always the hardest part."
Once you find them, you have to involve them, notes Rob Young, vice-president of PHD Canada, a media and communications agency based in Toronto and Montréal
"What you're seeing is something called 'activation,' which has become popular in the last five years," Young explains.
"Giving away 50 Cubes is an example of social activation: This is where you try to take your brand down to the street level and force some sort of direct interaction between the customer and the brand."
There was interaction aplenty at the Cube contest. Five hundred finalists, including Juno Award-winning recording artist Greg Sczebel, were assigned a blank webpage on Nissan's hypercube.ca website and invited to creatively "audition" for their chance to win a free vehicle.
"I was fascinated how people embraced this brand and did stuff so much more creative than we could have as an agency," said Capital C chief executive Tony Chapman, who estimates that five million potential consumers were "touched" by the three-month campaign.
"We had songwriters, dancers, poets and puppeteers – stuff that was so insanely brilliant, refreshing and original."
Sczebel wrote two songs, submitted a video for each, and – like all contestants – was allowed to rally votes from his online community.
"I really tapped into my fan and friend base on MySpace, Facebook and Twitter," says Sczebel, who leveraged free autographed copies of his pending October album Love And The Lack Thereof to attract supporters.
Sczebel ended up generating more than 4,000 votes and 21,000 profile views. "That's pretty good exposure," he admits.
"That wasn't just my mom and my grandmother voting for me – that was a lot of people I didn't ask to check it out."
PHD's Rob Young says a successful social media campaign allocates advertising dollars efficiently.
"The thinking here is that you could spend $5 to reach 1,000 people in a TV commercial at a relatively low level of involvement, or spend $5 reaching 10 people at a high level of involvement. The high level of involvement – if you get the right consumers – is a better payback."
Unsuccessful campaigns can be catastrophic.
"It has to be done carefully and with the greatest sincerity," Young warns.
"If it's done poorly, then the consumer could build up a pretty harsh sense of cynicism towards the brand, and things can backfire."
Good campaigns can also save money.
Although Parent wouldn't divulge the cost of the multi-million-dollar campaign, he said Nissan Canada spent "a third of the amount of what I would normally spend on a car launch of this kind."
He says it's important to open up a dialogue with the consumer.
"We think we control the brand, but with the Internet, social media and the way people talk today, we don't anymore," says Parent.
"The brand is really what other people think and say about us.
"So, we're going to ask this community, `what do you want to do next? This is your car, your brand.' It will inform everything we do in traditional car launches for a long time."
Ben McConnell says social media marketing campaigns are the wave of the future.
"Programs like this will probably continue to grow for not only car manufacturers, but companies of all shapes and sizes," he says.
Contact Nick here for further information.
RECENT COMMENTS
ARCHIVES
META
CATEGORIES